Dr. Henslin on Askimo TV
ASKIMO TV features interviews with top experts in their field of study. Dr. Earl Henslin is invited to discuss SPECT brain studies and how it is being used to solve complex brain problems from migraines to schizophrenia, with ASKIMO TV's Andrew Stockum as the host.
What is SPECT? How is SPECT different from MRI or CT scans? Are most cases of depression symptoms of underlying brain dysfunction? What are the major benefits of SPECT in psychiatry? These questions answered by: Dr. Earl Henslin has a doctorate in clinical psychology and is a licensed marriage and family therapist. He is the author of seven books, and co-author of three books and numerous professional articles.
Life Changing, Instant Download PDF Books
Now Available for $1.99
THIS IS YOUR BRAIN IN LOVE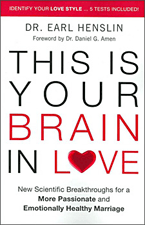 New Scientific Breakthroughs for a More Passionate and Emotionally Healthy Marriage
Using the latest in brain research, This Is Your Brain in Love helps couples become Master Level Lovers by encouraging each mate to bring their healthiest, most balanced and joyful self to their marriage. Dr. Henslin speaks to the vital connection between spirituality and sexuality. He identifies the five types of lovers, with ground-breaking insights and effective solutions for the challenges presented by each
Filled with relatable stories and humor, this is not your boring brain book! Engaging and practical, Dr. Henslin provides an amazingly accurate, scientifically-based brain test to help spot typical brain imbalances. (And yes, most everyone has at least one!). Bonus material offers brain-researched strategies and new hope for women dealing with hormones and men struggling with sexual addictions. more..
THIS IS YOUR BRAIN ON JOY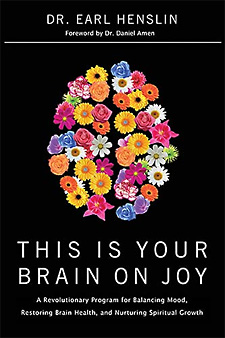 How The New Science Of Happiness Can Help You Feel Good And Be Happy
A Revolutionary Program for Balancing Mood, Restoring Brain Health, and Nurturing Spiritual Growth
I am so excited about this book. I believe it will help people find answers to struggles they have in their personal lives, in relationships, and career. For over a decade now I have been working with SPECT brain imaging to help balance brain chemistry issues to help people with addictions, anxiety, depression, ADD, and so many other issues.
The brain does play a role in everything you do! Physical health and conditioning has long been known to help deal with stress, strengthen our immune systems, and improve self esteem. If we feel good about our physical health it does have an impact on our daily living. The stronger your physical condition the less likely you are to catch the flu, colds, etc. that make their rounds this time of year. Good physical conditioning gives us the reserve we need to meet the stresses of life. more..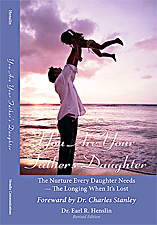 You are your Father's Daughter
On Woman to Woman Radio
Listen Now With Phyllis Wallace
Listen as Dr. Earl Henslin explains how every woman longs for acceptance, love, and the approval of her father. But what happens if past hurts damage that relationship? Earl Henslin, Psy.D. offers some clues to help us understand our earthly father and reveals how our heavenly father heals hurt.
DrHenslin.com is an official
Amen Clinic eCenter
. We recommend the quality Amen Clinic nutraceuticals to our patients and can now offer all our visitors a 15% on orders!
Click the link above and use the promo code when you checkout and receive the special 15% discount with your order.
UNLOCKING YOUR FAMILY PATTERNS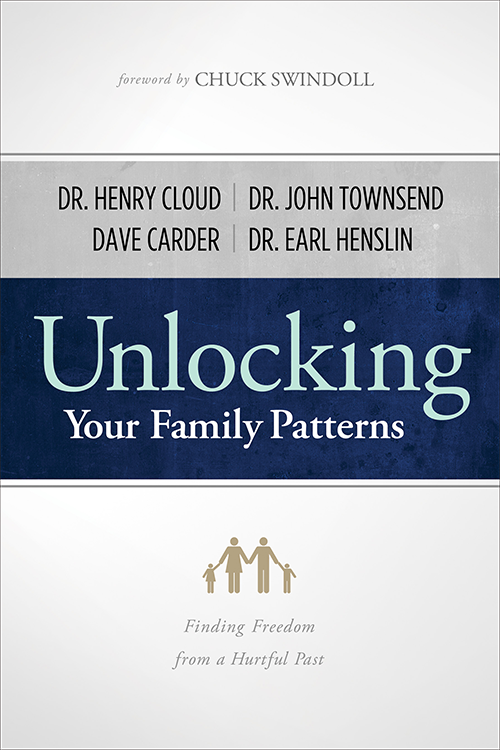 Unlocking Your Family Patterns combines decades worth of counseling wisdom and pastoral care insights into this one practical resource. Your past may hurt, and your family's patterns may have left emotional scars, but your future has not been laid in stone yet. There is hope for healing, there are lessons to learn, and there paths toward family health.
Using clinical, biblical, and practical examples to help you uncover the patterns your family has lived in, this book might lead you toward the family U-turn you've been looking for.
The Mind of Casey Anthony What makes a 'Psychopath'
Dr. Earl Henslin appears on Snap Out of It with DeDe Murcer Moffit.
| | |
| --- | --- |
| | What is a psychopath and how does a brain get so distorted that it cannot tell a lie from the truth. Could Casey Anthony have had a brain trama early in life that could have caused her to go from a normal woman to a cold blooded killer? Dr. Earl Henslin author of Your Brain on Joy and Your Brain In Love is back by popular demand to discuss the brain and how it plays into our addictions and disorders. |
DeDe Murcer Moffett – Wake Up, Stand Up & Snap Out of It! Show highlights authors, speakers, leaders and visionaries who inspire us to move past that which is currently keeping us stuck.
Dr. Earl Henslin's Private Practice
HENSLINANDASSOC.COM
Listen to Dr. Earl Henslin discuss brain health

with 'Point of View' host Brenda Harper.



Becky's blog has shared excerpts from my book, along with tips to increase your happiness quota. Another goal is to create more compassion among Christians for those who struggle with moods and brain imbalances. Becky always has terrific recipes you'll want to try.